Three Locations: 11315 Cortez Blvd Brooksville, Fl. 34613 | 1801 N Belcher Rd., Ste. A Clearwater, Fl. 33765 | 2309 Crestover Lane Wesley Chapel, Fl. 33544
Providing minimally invasive and robotic-assisted gynecological surgery
Dr. Lauren Juyia, GYN, provides compassionate and comprehensive care supporting a woman's complete healthcare needs, from routine pap smears, cancer screenings to health check-ups. Our primary focus is providing you with high quality, cost-effective, affordable care.
Professional and Experienced Gynecology
Dr. Lauren D. Juyia, GYN
Lauren D. Juyia, DO is specialized in gynecology and received her medical degree from Lake Erie College of Osteopathic Medicine. She completed her internship and residency at Albany Medical Center Program.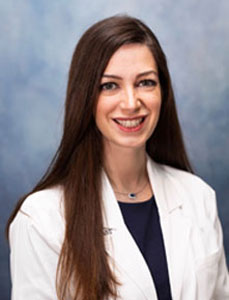 Welcome to the Practice!
Holly Ouillette, MD
Dr. Holly Ouillette is a gynecologist with Elite Women's Care. She is a skilled practitioner dedicated to advancing women's health. Dr. Ouillette is certified by the American Board of Obstetrics and Gynecology (ABOG) and specializes in minimally invasive surgery including da Vinci Robotic Surgery. During her residency training at The University of Texas Health Science Center in Houston she was awarded the title of Outstanding Resident Surgeon by The Society of Laparoendoscopic Surgeons. After residency she went on to gain additional training in minimally invasive surgery at The Women's Hospital of Texas Pelvic Restorative Center. Prior to her aforementioned training in Houston, TX she received her bachelor's degree at The University of Michigan followed by her medical doctorate at Wayne State University.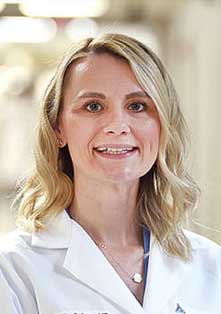 Conveniently Located in Brooksville - Spring Hill - Wesley Chapel
Brooksville / Spring Hill / Wesley Chapel - You can find our Brooksville location at 11315 Cortez Blvd, near Oak Hill Hospital, where we provide our patients with the most comprehensive Gynecological care! Our Clearwater Location is at 1801 N Belcher Rd. Ste. A, Clearwater, and our Wesley Chapel location is at 2309 Crestover Lane, Wesley Chapel. We accept most major health insurance plans.