Visit one of our two convenient locations - Brooksville: 352.345.4456 - Clearwater: Coming Soon
Providing minimally invasive and robotic-assisted gynecological surgery
We provide compassionate and comprehensive care supporting a woman's complete healthcare needs, from routine pap smears, cancer screenings to health check-ups. Our primary focus is providing you with high quality, cost-effective, affordable care.
Professional and Experienced Gynecology
Dr. Lauren D. Juyia, GYN
Lauren D. Juyia, DO is specialized in gynecology and received her medical degree from Lake Erie College of Osteopathic Medicine. She completed her internship and residency at Albany Medical Center Program.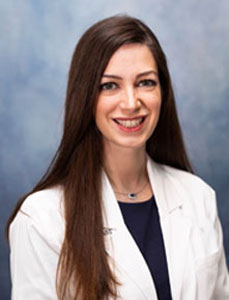 Clearwater Location - Coming Soon
Our newest location is coming soon to Clearwater! Conveniently located at 1801 Belcher Road., Ste A. As of now, we are not accepting appointments at this location but will be opening soon to provide our patients with the most comprehensive Gynecological care!